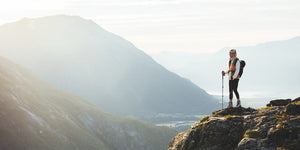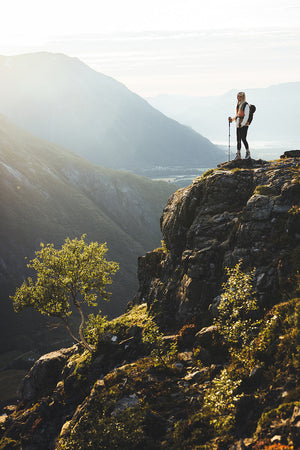 Increase your balance and stability
Reducing tension on your joints
Increased balance and stability
Keep your balance on those steep and technical trails with Trekking poles from Silva. These poles are made for mountains and forests and to keep you company for many hours a day. Use poles both for going uphill and downhill. It will reduce tension on your joints and increase your balance and stability, especially when you walk with a heavy backpack for long distances or multiple days. 

Supporting your body
Keep the poles ahead of you when go downwards in steep terrain as it will help support your body. When passing obstacles on flat terrain, or going uphill stepping on rocks or similar, aid your balance walking with parallel poles to pull and push yourself.
All Silva Trekking poles are three section poles that can be attached to your backpack when not needed. Adjust the length with the aluminum Flick locks according to your preference, between 110-140 cm. You can use the poles in steep terrain without having to adjust the length by using the extended handles.
Durable carbide tips
All models have concave carbide tips and also include snow baskets and rubber tips. They can be replaced and bought as spare parts. Choose your model according to your preferences: superlight carbon poles with cork handle that only weighs 420 grams per pair, durable aluminum poles with cork handle - or foam handle.