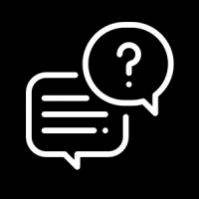 Your privacy is important to us. Please read the Privacy Policy to familiarize yourself with our privacy practices.
Free Shipping &Freereturns*
Shipping
For all orders with above £75 we always offer free shipping in UK – that includes home delivery. For orders below we charge a flat rate of £6 to cover our courier costs. All orders are sent from our local UK warehouse so you can rest easy knowing you will not be charged for tolls or similar fees connected to Brexit. We dispatch all orders in 1-3 days on working days, orders are not shipped on the weekends or holidays.
Returns
We always offer 14 days of free returns on orders placed at silvasweden.uk. Follow the instructions in the return form that was sent along with your order ti start processing a return. If, for some reason, you have not received or lost the form, please contact us at orders@silva.ltd.uk.
We handle all returns as quickly as possible, but no later than 30 days after we receive it to our warehouse. As soon as your return is received and processed, we will contact you.
In the event of a return, you are responsible for the package, so it is important that the product cannot be damaged during transport. In order for a full refund to be made, the goods must be unused and returned in undamaged original packaging, all labels should remain in place and manuals should be included. It is important that the outside protecting box is used and that tape or other material is not pasted on the original packaging.
Product exchanges
We handle exchanges as a return and a new purchase; you return the product you do not want to keep and order a new one via our website.
How to return a product:
1. Fill in the attached return form according to the instructions given.
2. Pack the item and this form into the original package provided.
3. Seal the package properly.
4. Stick the return label to the top of the package, covering the delivery label.
5. Drop off package at your nearest DPD service point.
Refunds
Once your return has been received, processed and approved by us, the refund will be made. If you have any questions you are more than welcome to reach out to us at orders@silva.ltd.uk
SILVA warrants that, for a period of two (2) years*, your SILVA product will be substantially free of defects in materials and workmanship under normal use. SILVAs liability under this warranty is limited to repairing or replacing the product. This limited warranty extends only to the original purchaser. If the product proves defective during the warranty period please contact the original place of purchase. Make sure to have your proof of purchase on hand when returning the product. Returns cannot be processed without the original proof of purchase.
This warranty does not apply if the product has been altered, not been installed, operated, repaired, or maintained in accordance with instructions supplied by SILVA, or has been subjected to abnormal physical or electrical stress, misuse, negligence or accident. Neither does the warranty cover normal wear and tear. SILVA is not responsible for any consequences, direct or indirect, or damage resultant from use of this product. In no event will SILVAs liability exceed the amount paid by you for the product. Some jurisdictions do not allow the exclusion or limitation of incidental or consequential damages, so the above limitation or exclusion may not apply to you.
The warranty is valid and may be processed only in the country of purchase.
* Compasses: Five (5) years.
Faulty or defected products
The products you buy from SILVA should be faultless upon delivery. Should the product arrive with a defect, it should be notified to SILVA within 14 days of receiving the delivery. As a consumer, you are legally entitled to make a complaint for up to six years from the purchase, but within a reasonable time (two months) from when the defect is detected. Contact SILVA at orders@silva.ltd.uk for a faster handling and provide your full name, your order/receipt number, a brief description of the reason for the complaint, a picture of the damage if possible and your contact details (telephone number and email address).
In these cases, Silva is responsible for shipping costs, which is why it is important to use freight documents sent from Silva. The product(s) that were returned against cash on delivery or cod are not triggered by Silva.
Last updated: June 18, 2019

Your privacy is important to SILVA. We developed this Privacy Policy so you know how we collect, use, disclose, transfer and store your information. Please read through this Privacy Policy to familiarize yourself with our privacy practices.
This Privacy Policy describes the treatment of information SILVA collects on the websites and applications that reference this Privacy Policy and from certain of our products and applications. In addition, users of certain of our products and applications are provided with privacy policies that are specific to those products and applications — in those instances, those privacy policies supplement and should be read in conjunction with this Privacy Policy.
1. COLLECTION AND USE OF INFORMATION

A. Personal information: "Personal Information" is information that identifies a particular individual. When you create an account on a SILVA website, register your products, purchase or otherwise obtain a map update or product on a SILVA website, sign up for a newsletter, participate in promotional activities, or contact our product support personnel, we may collect a variety of Personal Information, which depending on the circumstances may include your name, mailing address, phone number, email address, and payment card information. Your Personal Information may be collected and/or stored by SILVA.
We may use Personal Information about you for the following purposes:
Communications We may communicate with you, such as to provide you with the products and services you request, to communicate with you about your account or transactions with us, to give you important information about your products or applications, and (consistent with applicable laws and the choices available to you as described in Paragraph 5 below) send you offers and promotions for our products and applications.
Customer Support When you interact with our customer support representatives via email, telephone or in person, we may collect Personal Information relevant to the situation, such as your name, mailing address, phone number, email address and contact preferences; information about the SILVA products you own, such as their serial numbers, date of purchase and (if applicable) event logs that are useful in diagnosing product or application performance related issues; and information relating to a support or service issue. We use this information to provide you with customer and product support.
Information Posted by Visitors SILVA may make available through certain of our sites' services (for example, message boards, forums, chat functionality and blogs, among other services) to which you are able to post information and materials. Please note that any information you disclose through such services or otherwise on our sites may become public information, and may be available to visitors to the sites and to the general public. We urge you to exercise discretion and caution when deciding to disclose Personal Information, or any other information, on our sites. WE ARE NOT RESPONSIBLE FOR THE USE OF ANY PERSONAL INFORMATION YOU VOLUNTARILY DISCLOSE THROUGH THE SITES.
Company Use SILVA may use your Personal Information (a) for internal statistical, marketing or operational purposes, including generating sales reports and measuring and understanding demographic, user interest, purchasing and other trends among our customers, (b) to notify you of certain changes to this Privacy Statement, and (c) for any other purposes for which we notify you specifically at the time of collection or as otherwise described in this Privacy Statement or as permitted or required by law, rule, regulation, subpoena or other legal process.
B. Other information: "Other Information" is any information that does not identify, and cannot reasonably be used to identify, a particular person, such as: browser and device information, app usage data, information collected through cookies, pixel tags and other technologies, demographic information and other information provided by you, anonymous information and aggregated information. Please note we may use and disclose Other Information for any purpose, except where we are required to do otherwise under applicable law. If we are required to treat Other Information as Personal information under applicable law, then we may use it as described in "Personal information" section above. In some instances, we may combine Other Information with Personal Information. If we combine any Other Information with Personal Information, the combined information will be treated by us as Personal Information as long as it is combined. Examples of Other Information include:
Use of Apps When you download and use apps, we and our service providers may track and collect app usage data, such as the date and time the app on your device accesses our servers and what information and files have been downloaded to the app based on your device number. SILVA uses a third-party service provider to collect analytical information related to the use of its mobile apps, such as device state information, device hardware and OS information, information relating to how an app functions, and the physical location of a user's device at the time the device crashes. This information is collected and stored in a way that does not personally identify any particular user. SILVA uses this aggregated data to improve the quality and functionality of its mobile apps.
2. DISCLOSURE OF INFORMATION
A. Service providers: We may use third party service providers to help us operate our business and websites or administer activities on our behalf, such as fulfilling purchases, processing payment card payments and shipping products to you. We may share Personal Information about you, including payment card information, with these third parties for the sole purpose of enabling them to perform the services.
B. Other disclosures: We may disclose Personal Information about you to others if we have your consent to do so in such form of consent as may be required under applicable law. We may also disclose Personal Information about you to others as we believe to be necessary or appropriate: (a) under applicable law or regulation, including laws or regulations outside your country of residence; (b) to comply with legal process; (c) to respond to requests from public authorities and law enforcement officials, including officials outside your country of residence; (d) to assist or support theft investigations involving SILVA products or property, (e) to enforce any of our terms and conditions or policies; (f) to protect our operations or those of any of our affiliates and subsidiaries; (g) to protect the rights, privacy, safety or property of SILVA, its affiliates and subsidiaries, you, or others; or (h) to permit us to pursue available remedies or limit the damages that we may sustain.
C. Assignment: We may transfer information to an affiliate, a subsidiary, or a third party in the event of any reorganization, merger, sale, joint venture, assignment, transfer, or other disposition of all or any portion of SILVA's business, assets, or stock, including, without limitation, in connection with any bankruptcy or similar proceeding.
3. EMAILS
A. NEWSLETTER
When you register for a newsletter service you will receive information on the topics dealt with by the individual newsletter.
1. How do I register for the newsletter? Signing up to our newsletter is done either through a direct link to the form (hosted by/on MailChimp) or on our website. Once you have subscribed, you will receive a confirmation email. Please note that it might take a few minutes for the confirmation email to be sent.
2. What data are you collecting? When signing up for our newsletter, the information that is collected and stored is first name, email, your favourite activity, IP address, time zone and region. The data is stored for as long as necessary or until you remove your consent. Third parties will not have access to your data.
3. Unsubscribing: If you no longer wish to receive newsletters from us you can withdraw your consent at any time. Click here to go to the form, enter your email address and click "unsubscribe". Of course, you will find the link to unsubscribe in the footer of every newsletter.
4: Coupon code: All subscribers receive a coupon code when subscribing to our newsletter. This coupon code cannot be used in conjunction with other codes, items already on sale or in our outlet. The coupon code can only be used once per customer. When a coupon code is used on our website, we store the name of the redeeming party and time of redemption. By collecting this information, we can spot and prevent coupon abuse and/or fraud.
B. OTHER CAMPAIGNS
We do not rent or sell your personal information in personally identifiable form to anyone. However, we may share your personal information with third parties as described as bellow:
We may share your personal information with our distributors if the country from which you subscribed from is outside of the United Kingdom, Sweden and Norway.
4. SECURITY
SILVA takes reasonable security measures to help protect against loss, misuse, unauthorized access, and unauthorized disclosure or alteration of the Personal Information under its control.
5. YOUR CHOICES REGARDING MARKETING CORRESPONDENCE
We will not share your Personal Information with third parties for the third parties' marketing purposes unless you opt-in if and when we give you the opportunity to do so. We and our affiliates may use your Personal Information to send you marketing-related correspondence (including emails) related to SILVA products or applications unless you opt-out of receiving them.
6. USE OF WEBSITES, PRODUCTS AND APPLICATIONS BY CHILDREN
Our products and applications are not directed to individuals under the age of 13, and we request that individuals under 13 not provide Personal Information to SILVA through any SILVA website or through our products and applications.
7. UPDATES TO THIS PRIVACY POLICY
We may change this Privacy Policy from time to time as we add new products and applications, as we improve our current offerings, and as technologies and laws change. You can determine when this Privacy Policy was last revised by referring to the "LAST UPDATED" legend at the top of this page. Any changes will become effective upon our posting of the revised Privacy Policy on our affected websites. We will provide notice to you if these changes are material and, where required by applicable law, we will obtain your consent. This notice may be provided by email, by posting notice of the changes on our affected websites or by other means prior to the change becoming effective, consistent with applicable laws.
8. RETENTION OF PERSONAL INFORMATION
We will retain your Personal Information for the period necessary to fulfill the purposes outlined in this Privacy Statement unless a longer retention period is required or permitted by law.
9. REVIEWING, UPDATING, DELETING INFORMATION
SILVA takes reasonable steps to ensure that the Personal Information we collect from you is accurate, complete, and current. You may request access and request that erroneous or inaccurate Personal Information be updated. You may also request that your Personal Information be deleted. For your protection, we may only implement requests with respect to the Personal Information associated with the particular email address that you use to send us your request, and we may need to verify your identity before implementing your request. We may decline to process requests that jeopardize the privacy of others, are extremely impractical, or would cause us to take any action that is not permissible under applicable laws. Please note that we may need to retain certain information for recordkeeping purposes, and there may also be residual information that will remain in our databases and other records, which will not be removed.
10. LINKS, THIRD PARTY APPLICATIONS ETC
Our websites, applications and products may contain links to other sites that are not operated by SILVA, and our websites or your product may contain applications that you can download from third parties. These linked sites, services, and applications are not under SILVA's control and we are not responsible for the privacy practices or the content of any linked sites, services, and applications. If you provide any Personal Information through any third-party sites, services, or applications, your transaction will occur on the third party's site, service, and/or application and the information you provide will be collected by, and controlled by, the privacy statement of that third party. SILVA IS NOT RESPONSIBLE FOR THE PRIVACY PRACTICES OR THE CONTENT OF THIRD-PARTY WEB SITES OR THIRD-PARTY APPLICATIONS. We recommend you review the privacy statement of any third parties.