A compact 4 x AA (alkaline battery) battery case that fits all headlamps in the Cross Trail-series.
With this battery pack you can replace your rechargeable batteries with alkaline ones if you, for example, go on a hike or an adventure where there are no charging options.
The battery meets the IPX5 standard; withstands heavy rain and water from all angles. The smart Velcro strap allows you to attach the battery to the neck plate, belt or a bicycle frame.
Compatible with headlamps in the Cross Trail-series
Holds 4xAA batteries (batteries not included)
Can be mounted on the headband or a bike frame
COMPARE BATTERIES & BURN TIMES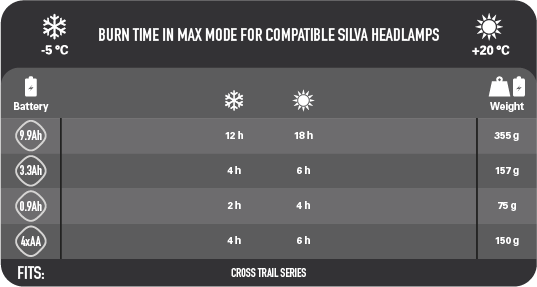 True lumen
Our lumen values are measured 30 seconds after switching the lamp on. We measure lumen according to the ANSI FL1 STANDARD.