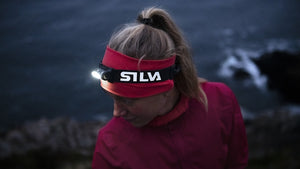 From beginner to World Champion in five years
From having no athletic experience to becoming a world championship runner in five years, the Ultra-Trail Runner and nutritionist Mimmi Kotka have quickly climbed her way to the top, winning several international competitions throughout her career. Among them, the Mont-Blanc 80 km marathon, the Swiss Alpine Marathon, the Madeira Island Ultra-Trail and a first place in the MaXi-Race International.
Mimmi has been a part of the Silva family since 2018 and was heavily involved in the development of the Trail Runner Free series.
Merits
Multiple world champion in Ultra-trail & Sky Running
Winner of Marathon du Mont Blanc
Co-founder ofMoonvalley
Mimmi Kotka
ULTRA-TRAIL & SKY RUNNING
How do you prepare for a competition?
I rest a bit from training to feel fresh and just try to enjoy the extra time you get when tapering. If I get nervous I remind myself that the race is already done in training months before we actually toe the line.

What should one consider if they want to try ultra-trail or sky running?
Nothing, you should just go out there and do it! It's not rocket science, its just running in the nature.

Which is the best competition for amateurs as you see it?
It depends on what you want, a huge personal challenge or a fun day with friends. I would go for a combination of both, some epic stuff like a big international race and then some pleasant small races in your community.

If you had more time, which activity would you spend it on?
I would like to paddle more, or rather SUP (StandUp Paddle), it is so relaxing. With all the running nowadays the water activities has been left out unfortunately.

Which one is your favorite Silva product?
Trail Speed since the light is incredible. I run long distances, sometimes all-nighters in challenging terrain, so a great light is the most important thing for me. Especially when I'm running downhill, I usually set the headlamp to half its capacity while running up-hill and then max it while running down. I also love that it's easy to change the battery and keep it in the backpack, that helps me a lot.