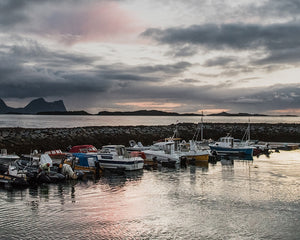 Compasses for sailboats and powerboats
Varying use-cases
A common feature for all our boat compasses is that they work fine no matter what type of boat you use them on. However, they have specific features that makes them more suitable for different use-cases and boat types.
Powerboat compasses for navigating at full speed
With rapid and accurate orientation
The powerboat compasses are designed to facilitate high-speed navigation in rough weather. Thanks to its fast and stable configuration, you stay on course even in windy conditions.
Bulkhead or flush mounting
Several of the powerboat compasses can be installed either with bulkhead or flush mounting. You choose what best suits your boat. However, be sure to fasten the compass firmly so that it stays in place when you accelerate.
Double scales and multiple lubber lines
Some powerboat compasses have a double scale, including the 85 compass that gives you a better overview and more detailed information about the route. You can also choose a compass that has multiple lubber lines allowing you to read the course from different angles.
The right course on high seas
Anti-heeling system
Sailboat compasses are optimized to withstand severe heeling and compensate for any tilting and rocking that occurs in open water. The compasses have a larger capsule and are available with pedestal mounting for a better overview.
Lubber lines and built-in compensator
Thanks to multiple lubber lines on the capsule, you can easily read the direction from several angles when handling your boat. This gives you more freedom regarding the placement of the compass on the boat. Most sailboat compasses also have a built-in compensator that handles magnetic field interference.
Eliminate parallax errors
The top models 125FTC and 125T also have an extended shadow stick in the middle of the compass housing which, among other things, helps to eliminate parallax errors.
Photo: @erikaanderaa
There is always more to discover
View all