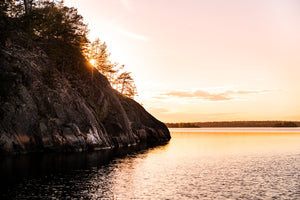 Discover more with the proper equipment
WITH 90 YEARS OF NAVIGATION EXPERTISE
Being at sea provides a wonderful dose of freedom, salt spray and beautiful horizons. Good equipment, common sense and seamanship are essential even in clear conditions. Weather at sea changes quickly, so make sure you're well prepared.
Our range of boat compasses perform at the same high level as our land compasses and have several smart features designed for life at sea. Whether you have a sailboat, motorboat, yacht, kayak, canoe or dinghy, we have the equipment for you.
NEW – 100FC
Discover our new boat compass —100FC— with a sleek design. Thanks to the optimised drilling diameter (93 mm), you can easily attach the compass even to smaller dashboards. 100FC is a universal compass and has features that are well suited for both powerboats and sailboats.
DURABLE GLASS
All Silva boat compasses have extra durable glass that resists scratches and external wear and tear. Of course, the compasses are also water-resistant and can be used all year round.
Silva's compasses come with a 5-year extended warranty, so you can rest assured that your compass will last for many seasons to come.
BLIND NAVIGATION
If you know you'll be navigating in the dark, we recommend an illuminated compass with an illuminated capsule for night navigation. Several of our boat compasses are equipped with an illuminated capsule, including the models: C58, 70NBC/FBC, 70UNE, 85E, 100BC, 100FC, 100NBC/FBC, 125B/H, 125FTC and 125T.
VARYING USE-CASES
A common feature for all our boat compasses is that they work fine no matter what type of boat you use them on. However, they have specific features that makes them more suitable for different use-cases and boat types.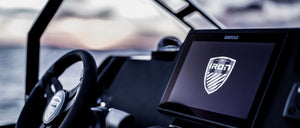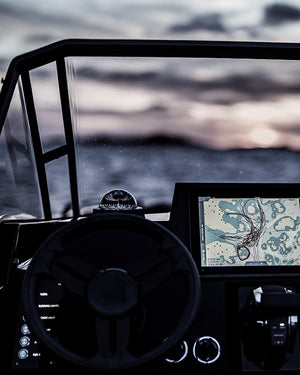 Fast compasses that stay on course even at high speeds. The compasses have a stylish and sleek design and can be mounted in different ways on your powerboat.
WITH RAPID AND ACCURATE ORIENTATION
The powerboat compasses are designed to facilitate high-speed navigation in rough weather. Thanks to its fast and stable configuration, you stay on course even in windy conditions.
Bulkhead or flush mounting
Several of the powerboat compasses can be installed either with bulkhead or flush mounting. You choose what best suits your boat. However, be sure to fasten the compass firmly so that it stays in place when you accelerate.
Double scales and multiple lubber lines
Some powerboat compasses have a double scale, including the 85 compass that gives you a better overview and more detailed information about the route. You can also choose a compass that has multiple lubber lines allowing you to read the course from different angles.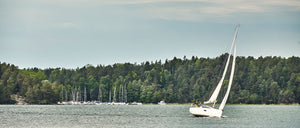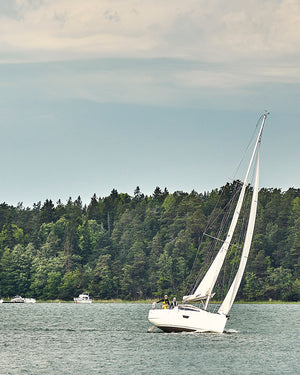 Stable compasses with a larger capsule and multiple lubber lines. Compensates for inclination at high heel angles.
THE RIGHT COURSE ON HIGH SEAS
ANTI-HEELING SYSTEM
Sailboat compasses are optimized to withstand severe heeling and compensate for any tilting and rocking that occurs in open water. The compasses have a larger capsule and are available with pedestal mounting for a better overview.
Lubber lines and built-in compensator
Thanks to multiple lubber lines on the capsule, you can easily read the direction from several angles when handling your boat. This gives you more freedom regarding the placement of the compass on the boat. Most sailboat compasses also have a built-in compensator that handles magnetic field interference.
Eliminate parallax errors
The top models 125FTC and 125T also have an extended shadow stick in the middle of the compass housing which, among other things, helps to eliminate parallax errors.
Photo: @erikaanderaa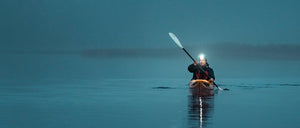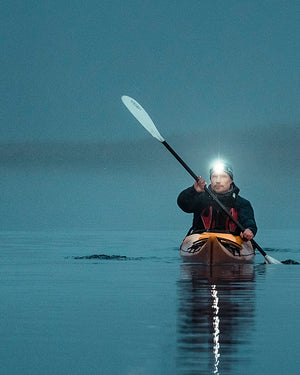 Equipment that is easy to take with you and adds to your fun on the water. Whether you sail, fish or kayak.
WATERPROOF GASKET
Pack smart, light and dry with colour-coded waterproof dry bags. Silva's dry bags are available in several sizes and hold between 3–48 litres of packing volume, depending on the model. Keep track of your gear, from sunscreen to your rain coat, and protect your equipment even when the waves are washing over you at their peak.
See more – experience more
Discover more of the amazing sights that life on the water has to offer. The Eterna marine binoculars are equipped with high-quality optics and are adapted for use at sea. They are also completely waterproof and float in case of an accident. With a headlamp on board, you can do your tasks and keep your hands free. The Explore headlamps are waterproof and feature white, red and orange lights that allow for night navigation and preserve night vision.
Universal compasses
The universal compasses 70UN and 70UNE are easy to bring along and suitable for most types of boats. They are equipped with the most basic functions and can also be used as handheld compasses. This means you can easily use the same compass on multiple boats without attaching it — perfect if you rent or borrow a boat. The difference between the models is that the 70UNE has an illuminated canister.
58 Kayak is specially designed for kayaking. It is small, lightweight and has a unique rubber band and clip attachment system that allows you to easily attach it to the kayak without drilling holes.