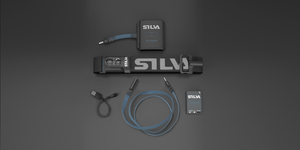 At least 2 years warranty on all products
Quality is key
Silva warrants that, for a period of two (2) years – five (5) years for Compasses – your Silva product will be substantially free of defects in materials and workmanship under normal use. Silvas liability under this warranty is limited to repairing or replacing the product. This limited warranty extends only to the original purchaser. If the product proves defective during the warranty period please contact the original place of purchase. Make sure to have your proof of purchase on hand when returning the product. Returns cannot be processed without the original proof of purchase.
This warranty does not apply if the product has been altered, not been installed, operated, repaired, or maintained in accordance with instructions supplied by SILVA, or has been subjected to abnormal physical or electrical stress, misuse, negligence or accident. Neither does the warranty cover normal wear and tear. Silva is not responsible for any consequences, direct or indirect, or damage resultant from use of this product. In no event will Silvas liability exceed the amount paid by you for the product. Some jurisdictions do not allow the exclusion or limitation of incidental or consequential damages, so the above limitation or exclusion may not apply to you.
The warranty is valid and may be processed only in the country of purchase.
The product you buy from us should be faultless upon delivery. Should the product you receive have a defect, it should be reported to us within 14 days of receiving the delivery. As a consumer, you have a legal right to complain for up to three years from the purchase, but within a reasonable time (two months) from the time the fault was discovered. Contact us at support@primus-silva.co.uk
For faster handling, state your full name, your order / receipt number, a brief description for the reason of the complaint, a picture of the damage if this is possible and your contact information (telephone number and e-mail address).
In the event of a complaint, Silva is responsible for shipping costs, so it is important to use shipping documents sent from Silva. 
E-mail
Phone