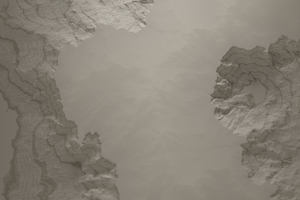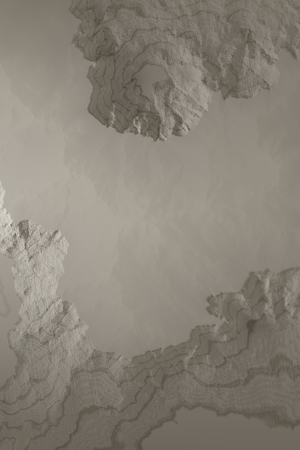 Our contribution to the future
Silva's step FORWARD
Terra is a step towards a brighter and more sustainable future. Smarter innovations together with the well-known and successful concept REUSE > REDUCE > RECYCLE are part of Silva's strategy going forward. Step by step, product by product.
MAKE A SUSTAINABLE CHOICE WITH THE TERRA SERIES
Terra means "earth" in Latin and products from Silva with the Terra name are more sustainable and developed to have less environmental impact. The first Terra products launched in 2022: the Terra Scout headlamps and the waterproof Terra dry bags. In the spring of 2023 two more Terra products were presented: Terra Rain covers and the sighting compasses Terra Expedition S, Terra Ranger S and Terra Ranger SL. These are based on existing popular products that have been developed with sustainable materials and production methods.
TERRA RANGER & EXPEDITION
The new sighting compasses Terra Expedition S, Terra Ranger S and Terra Ranger SL are compasses to bring on any adventure made of recycled materials with 90% lower carbon dioxide emissions. The lid, graduation ring, and baseplate are made of REVO material produced by the Swedish company Trifilon. REVO is made of recycled polymers combined with plant fibres from hemp, with 90% less carbon emissions compared to traditional plastics. The REVO material is not dyed which means that each product has a unique look.

3 SIGHTINGS
1. Compass with a mirror, perfect for open terrain where you must determine direction over long distances.
2. Luminous markings that enable night navigation.
3. Recycled REVO material with 90% lower carbon dioxide emissions.
choose your TERRA COMPASS
The Ranger series is for outdoor enthusiasts and adventurers - hikers, hunters and climbers. The compasses in the Expedition series are perfect for more advanced users and comes with a slope card. Both series include several models with different features such as a global needle and a mirror (sighting compass).
TERRA RAIN COVER
Terra Rain covers for backpacks will be launched this spring. Protect your backpack with a cover and keep your belongings dry. The rain covers are made of 100% non-dyed and recycled materials, are low in weight and will be available in three different sizes: S, M and L.

3 HIGHLIGHTS
1. Durable and lightweight material.
2. Protects your backpack and belongings from rain.
3. 100% recycled PET material.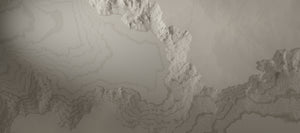 "I have worked with Silva for many years and enjoy the ambassadorial role. We share our Swedish origins! When I run I always recommend the Trail Runner Free headlamp but I am so happy with the new Terra Scout and the smart and durable material choices. I will use the Terra Scout for easier trails, when I walk my dog ​​and when I mess around in the garden in the evenings."

/ Emelie Forsberg, ultra runner & ski alpinist
TERRA SCOUT
The Terra Scout headlamp is made of recycled plastics and fibre from hemp - it is a durable, lightweight and easy to use headlamp made for everyday activities.

4 Highlights
1. Silva Intelligent Light optimizes the light image through focused distance light that shines far and wide-angle light that illuminates close to you.
2. Two LED colors, white and red, where the red light in the headlamp allows you to read the map in the dark.
3. Terra Scout-family is water resistant according to IPX5, which means that the lamps can withstand heavy rain.
4. Wide and partially rubberized headband that sits comfortably on the head.
choose your TERRA SCOUT
The Terra Scout headlamp is your everyday companion that accompanies you on evening outings, dog walks, as an emergency light in the car, or perhaps your most important tool to have close to the tent site. The lamp is easy to use with a large on/off button and a long burning time that lasts for several days.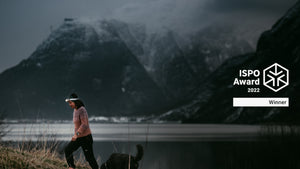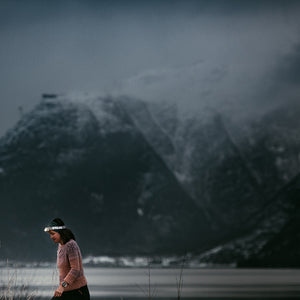 "There are many headlamps, but no headlamp like the Terra Scout which is so uncompromisingly designed with a sustainable mindset. The materials are reused and the headlamp is also incredibly light."

/ Andi Spies, ISPO AWARDS Jury
TERRA DRY BAGS
Terra Dry Bags are light, durable, and made from 100% recycled PET material. In addition, we have minimized inking and printing to further reduce the climate footprint.

4 HIGHLIGHTS
1. Easy roll closure that ensures your stuff stays dry.
2. Waterproof.
3. Durable lightweight material.
4. Available in 5 different, color-coordinated sizes.
PICK YOUR TERRA DRY BAG
Pack clothes and other equipment you want to protect a little extra in a waterproof dry bag in your backpack, kayak, or sailboat.