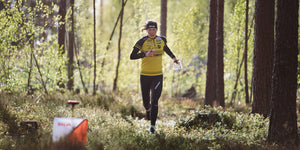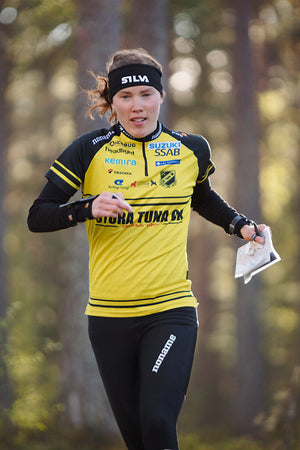 With the new Arc Jet and Spike Jet
UNMATCHED NEEDLE STABILITY
Compasses are our heritage and now we take a giant leap into the future. Let us introduce the new Arc Jet and Spike Jet series – with the fastest, most stable and reliable needle the world has ever seen. We are proud to set a new standard among orienteers!
Approved by Tove Alexandersson, World Champion Orienteering and Ski Orienteering
Arc jet
Arc Jet-series is for you who want a high-performance thumb compass. Arc Jet is used by Tove Alexandersson.
Spike jet
Spike Jet-serien is for you who prefer a ruler compass that fits well in the hand. Spike Jet is used by Gustav Bergman.
STAY AHEAD OF YOUR COMPETITION
DEVELOPED TOGETHER WITH 2000 ORIENTEERS
The Arc Jet and Spike Jet series have been developed together with 2000 Swedish orienteers, The Swedish Orienteering Federation and superstar Tove Alexandersson, multiple orienteering World Champion. Countless hours of interviews, product testing and development have been invested to make you stay ahead of competition. The result is a new compass range with the brand new and innovative
Jet 2.0 needle.

"I want a compass that is fast and stable but that also fits well in my hand. It should help me keep focus on the exact information I need to be first to the checkpoint", explains Tove Alexandersson about the new Arc Jet and Spike Jet compass range.

JET 2.0 NEEDLE
The updated Jet 2.0 needle is an optimal combination of speed and stability and was developed in close collaboration with Tove. The material and the weight of the needle is carefully researched to give you a fast and accurate winning edge when competing.

THE ULTIMATE ORIENTEERING COMPASS
Our product team at Silva received in-depth knowledge how orienteers described their ultimate compass from a survey sent out to orienteers from The Swedish Orienteering Federation. Based on the answers from the survey the new compasses are designed with an ergonomic curved wing – the arc design – and also a detachable thumb grip. The ultimate compass is fast and stable and with details to fit many hands and preferences. The Arc Jet and Spike Jet compass range is all that!
5 new features
1. World class needle stability
2. Thumb grip for optimal feeling
3. Unique arc wing design
4. Includes two thumb bands
5. Optimize with map scale stickers
5 HIGHLIGHTS
1. World class needle stability
2. Interchangeable scale sliders
3. Graduation markings on the capsule
4. Stencil holes for quicker markings
5. Magnifying lens for detailed map work
Choose your compass
The new compass range consists of the Arc Jet series and the Spike Jet series; a total of ten compasses with an additional compass for children. All compasses in the Arc Jet and Spike Jet series have been tested and approved by Tove Alexandersson.

Make your choice and conquer any obstacle on the course to stay ahead of the competition!